Painting Your Old Umbrella
I purchased an umbrella off Craigslist about four years ago. It was "ok" when I bought it. Not totally new, but decent. Sadly, this year it was at the end of it's life.....I was going to buy a new one, but thought I would give some spray-paint a try first. 
2.5 cans of red RustOleum Spray Paint ...
...and two 15' rolls of striped ribbon from Hobby Lobby.
and this old umbrella was back in business!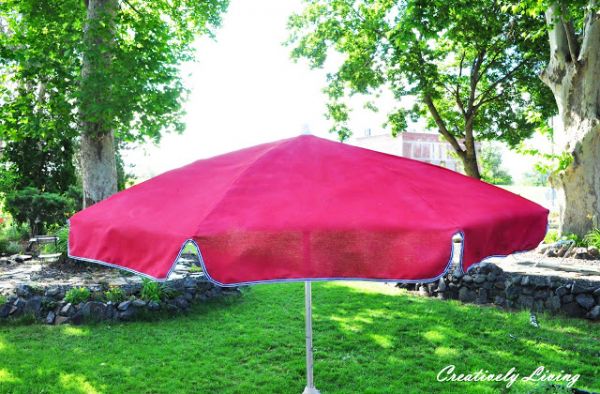 A close-up of the ribbon detail.
Ok....I really am moving onto the inside of the house now. Really! 
Because buyers will probably care more about my missing basement ceiling than black and white trim on my umbrella!
Oh why do I let myself get so distracted?!
--Katie
blog comments powered by

Disqus