Repurposing Vintage Jars
Todays RePurpose Series post is all about vintage jars and glass.  I adore colored glass in general and have a little love affair with blue ball jars and purple bottles.  I wanted to share a few inspiring ways to use these and other yummy vintage jars in your modern life!
All of the pictures are from the internet so thank you to those that shared them.  Let the inspiration begin!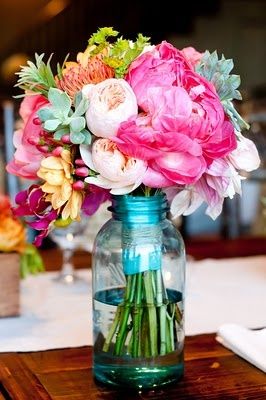 blog comments powered by

Disqus